The Minnesota State Band
Please consider donating to the Minnesota State Band on Give to the Max day!
---
Minnesota's Musical Tradition Since 1898

The Minnesota State Band is the Official Band of the State of Minnesota and has been in existence for 120 years (since 1898). The band is the only remaining State Band in the United States. While at one time the band received funding from the State of Minnesota the band is now operated as a non-profit organization with an all-volunteer membership. The Minnesota State Band is one of the few community bands anywhere that regularly travels internationally. The Band has represented the State of Minnesota on six International Goodwill Tours since 1986. While international travel is important, the band sees its primary mission as providing high quality music to the residents of Minnesota.
The Minnesota State Band is funded in part by the Minnesota Arts and Cultural Heritage Fund as appropriated by the Minnesota State Legislature with money from the vote of the people of Minnesota on November 4, 2008.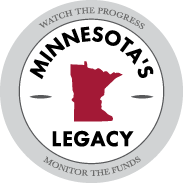 Click here for more information
---